Ranch Update
I am thrilled to announce that Common Ground is coming to select theaters on September 27th. I encourage you to watch and share the trailer (see below). If you can attend a screening in person, please do so –the link below includes the current screening locations and schedule. It also provides you with a way to request a screening if it isn't being shown in your area.
We have ambitious goals:
1,000 Theaters
1 Million New Farmers
100 Million Acres of Regenerative Land
Please help us get there!
Eric Dillon
Owner, Sandy Arrow Ranch, Producer of Common Ground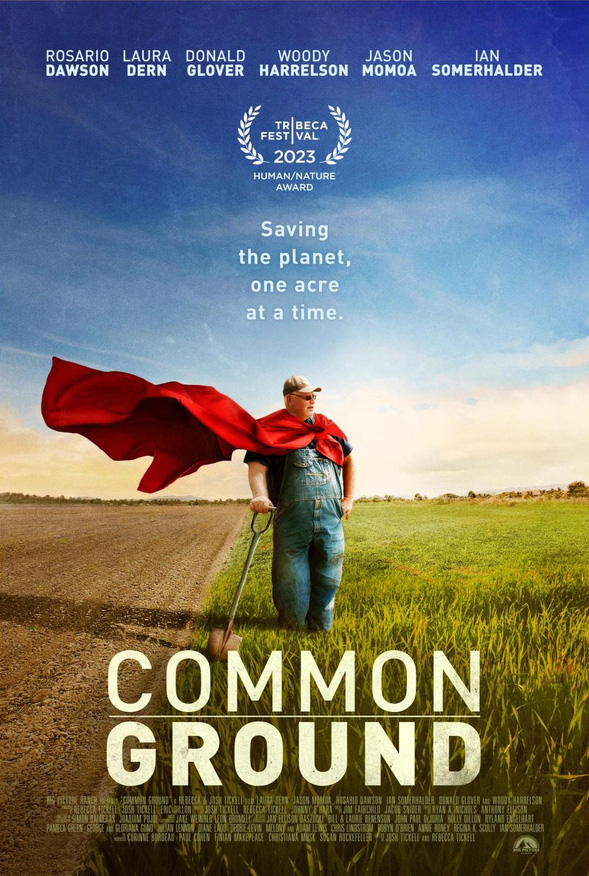 Common Ground Movie Poster, Credit: Big Picture
Screening Locations & Schedule
https://commongroundfilm.org
Director(s)
Josh Tickell, Rebecca Tickell
Producer(s)
Josh Tickell, Rebecca Tickell, Eric Dillon
Screenwriter(s)
Josh Tickell, Rebecca Tickell, Johnny O'Hara
Cast
Laura Dern, Jason Momoa, Rosario Dawson, Woody Harrelson, Ian Somerhalder, Donald Glover