Ranch Update
As visitors to this website know, I've been on a journey over the past ten years to prove that regenerative agriculture has the power to heal ecosystems and improve human health. In my mind, the end game is broad scale adoption of regenerative practices.
Three years ago, I saw Kiss the Ground and quickly realized the impact that film can have on educating tens of millions of people. Inspired by the impact, I spoke to the directors of Kiss the Ground and agreed to finance the production of Common Ground, which is designed to be the sermon from the mountain on regenerative agriculture.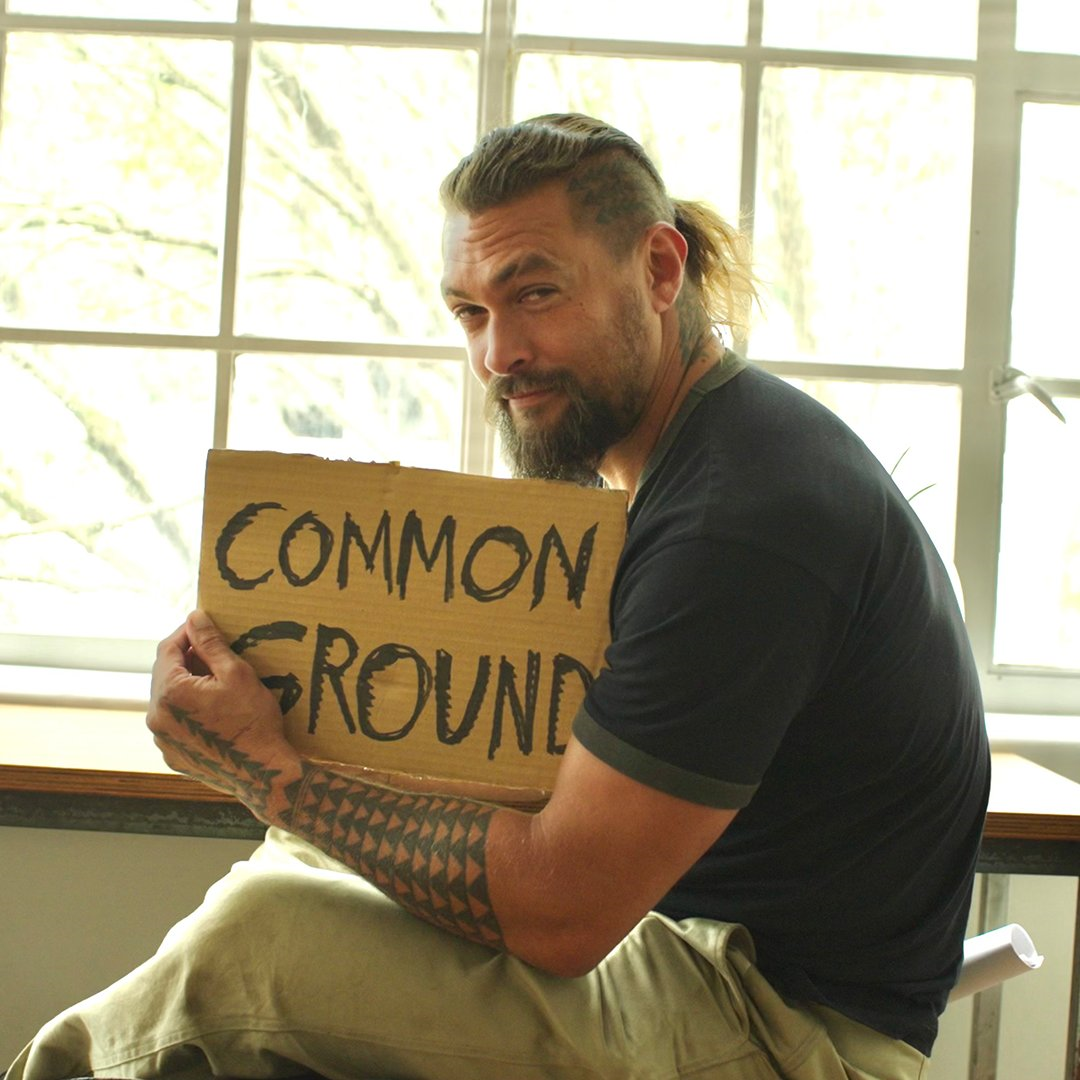 Common Ground cast on set for filming
I am humbled and thrilled to announce the world premiere of the highly anticipated documentary, Common Ground, at the 2023 Tribeca Film Festival in New York City. The Tribeca Festival has already awarded Common Ground the second annual Human/Nature Award, a prize established to amplify a film that best exemplifies solution-oriented environmental storytelling.
With the filmmakers of the acclaimed film Kiss the Ground, the Tickell's, we have produced what we believe to be a game-changing documentary that will inspire audiences to take action towards regenerative agriculture. My hope is that Common Ground will get over 100 million views, build awareness and make positive change to the world. The documentary follows the journey of regenerative farmers across America as they make a compelling case for soil health and the interconnectedness of farming policy, politics, and illness. Through their stories, the film exposes the sobering realities of industrial agriculture and its impact on our health, our environment, and our communities.
Thank you for joining me in my personal journey to prove that regenerative agriculture has the power to heal our soils and improve human health.
Eric Dillon
Owner, Sandy Arrow Ranch, Producer of Common Ground
https://tribecafilm.com/films/common-ground-2023
https://tribecafilm.com/press-center/festival/press-releases/tribeca-festival-announces-2023-feature-film-lineup
SPOTLIGHT DOCUMENTARY AT TRIBECA FESTIVAL
Both onscreen and behind the camera, Spotlight Documentary films represent the most noteworthy names in nonfiction premiering high profile new work.
CAST & CREDITS
Director(s)
Josh and Rebecca Tickell
Producer(s)
Rebecca Tickell, Josh Tickell, Eric Dillon
Screenwriter(s)
Josh Tickell, Rebecca Tickell, Johnny O'Hara
Cast
Laura Dern, Jason Momoa, Rosario Dawson, Woody Harrelson, Ian Somerhalder, Donald Glover
About the Tribeca Festival
The Tribeca Festival, presented by OKX, brings artists and diverse audiences together to celebrate storytelling in all its forms, including film, TV, music, audio storytelling, games, and XR. With strong roots in independent film, Tribeca is synonymous with creative expression and entertainment. Tribeca champions emerging and established voices, discovers award-winning talent, curates innovative experiences, and introduces new ideas through exclusive premieres, exhibitions, conversations, and live performances. The Festival was founded by Robert De Niro, Jane Rosenthal, and Craig Hatkoff in 2001 to spur the economic and cultural revitalization of lower Manhattan following the attacks on the World Trade Center. The annual Tribeca Festival will celebrate its 22nd year from June 7–18, 2023 in New York City. In 2019, James Murdoch's Lupa Systems bought a majority stake in Tribeca Enterprises, bringing together Rosenthal, De Niro, and Murdoch to grow the enterprise.